If you are looking to embrace the farmhouse aesthetic in your bathroom, then a farmhouse bathroom mirror is an essential element. Whether you are starting with a blank slate or looking to make changes to an existing design, there are plenty of ideas to consider when it comes to adding this classic style into your home. From rustic wood frames and distressed accents to textured metals and shabby chic details, these farmhouse bathroom mirror ideas will help you transform any space.
A farmhouse bathroom mirror is essential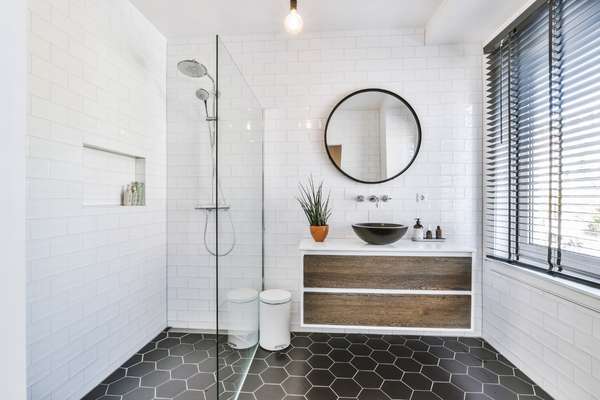 Farmhouse bathroom mirrors are essential to achieving a cosy and inviting atmosphere. With their rustic and homey feel, they can bring a truly unique charm to any space. Not only is a farmhouse bathroom mirror aesthetically pleasing, but it also serves an important decorative purpose by helping to create the illusion of more space.
When choosing the perfect farmhouse bathroom mirror for your home, there are several things you should consider. From size and shape to finish and material, each element plays a role in creating the overall look that you want. Wall-mounted mirrors are ideal for smaller bathrooms as they help open up the room while freestanding mirrors offer more versatility in terms of placement options. For those looking to add some warmth and texture, wooden frames with an aged look will fit perfectly with traditional farmhouse decor.
Oversized bathroom mirror with matching bathroom hardware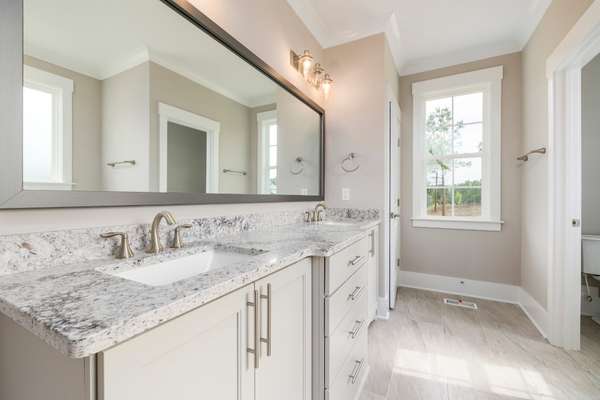 A farmhouse bathroom can be transformed into a chic and stylish oasis with the addition of an oversized mirror, complete with matching bathroom hardware. The perfect statement piece for any farmhouse-style space, this combination of classic and modern fixtures will elevate your decor to a whole new level. Whether you're aiming for a rustic or more contemporary look, there are options available that will add charm and character to your space.
An antique farmhouse bathroom mirror
An antique farmhouse bathroom mirror is an ideal way to add unique character and charm to any home. Whether you are looking for a rustic or modern look, this timeless piece of furniture can be the perfect addition. The classic design of farmhouse mirrors gives the room a warm and inviting atmosphere, while their vintage feel can bring a touch of nostalgia and history into your home.
Antique farmhouse mirrors are made with traditional materials such as wood, wrought iron, and other natural elements that provide both durability and beauty. For added convenience, many feature adjustable mounts so they can be hung in any desired location. They come in various shapes and sizes to fit the size of your bathroom space perfectly. Additionally, many have intricate details such as carvings or filigree patterns that make them even more special and unique.
Window frame mirror above bathroom vanity and double sink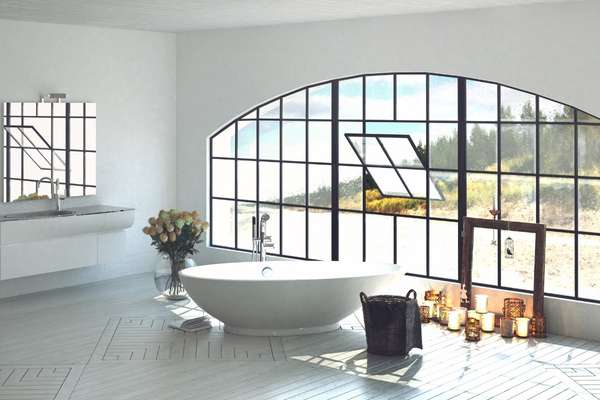 If you're looking to add a rustic, farmhouse touch to your bathroom, consider installing a window frame mirror above the vanity and double sink. This charming piece of decor is both practical and aesthetically pleasing, allowing you to get ready in front of two mirrors as well as giving your space an inviting atmosphere. 
The window frame mirror adds character and warmth to any bathroom, especially one with a farmhouse look. It can be hung from the wall or placed on top of the vanity for added appeal. The gold metal frame is a great way to bring in some contrast against white walls or pastel-coloured tiles. It also offers additional storage space for towels, toiletries and other items.
Simple traditional wood trim mirror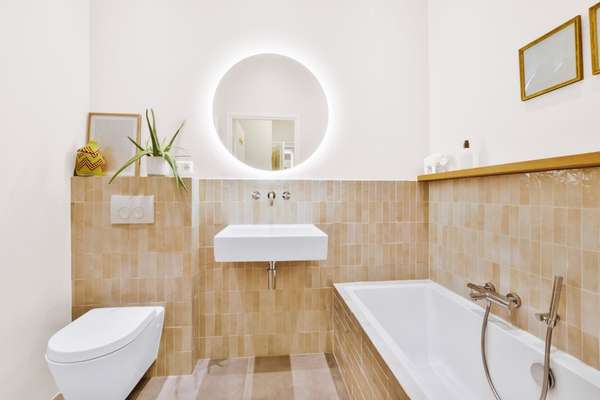 If you are looking for a way to add a classic farmhouse touch to your bathroom, consider adding a simple traditional wood trim mirror. This versatile and timeless product can be found in a variety of styles, finishes, and sizes to suit any room or décor. Not only is it aesthetically pleasing, but it also provides the perfect opportunity to reflect light and create an inviting atmosphere.
Wood trim mirrors can be used in both contemporary and traditional settings. The wood grain will give off a rustic vibe while still blending seamlessly into almost any interior space. Whether you pair it with a modern vanity or hang it over an antique dresser, you will instantly bring texture and character into the room.
Furniture with extra space for storage or decoration is a bathroom mirror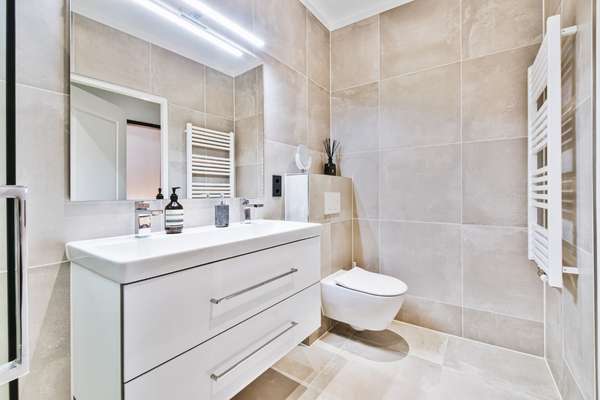 The farmhouse bathroom mirror can be made from different materials such as wood, metal or even glass and comes in a variety of shapes and sizes. The mirrors often feature wooden frames with decorative detailing such as engravings or grooves that add to the overall rustic look. In addition, many models come equipped with shelves or drawers for additional storage options.
Some mirrors also have hooks on the sides for hanging towels or other accessories like jewellery boxes or baskets. This allows you to keep your items organised while adding a unique style statement to your bathroom decor.
Weathered antique hardwood floor mirror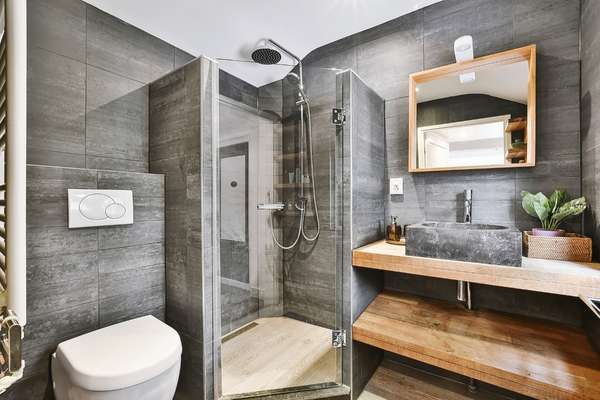 Farmhouse bathrooms are the perfect place to incorporate rustic, antique decor. One great way to achieve this look is with a weathered antique hardwood floor mirror. This timeless piece adds charm and character that can be found in vintage farmhouses all over the country. The wooden frame of the mirror gives it a truly authentic feel and will easily blend in with any existing rustic decor you may have in your bathroom.
This charming floor mirror features an antiqued finish for added flair and character, making it stand out from other mirrors on the market today. With its beautiful patina, this vintage-inspired piece looks like it's been around for decades, but its sturdy construction ensures reliability and longevity for years to come. Whether you're looking for something to hang or lean against a wall.This is a great addition to any farmhouse bathroom design.
Rustic bathroom mirrors for farmhouse bathrooms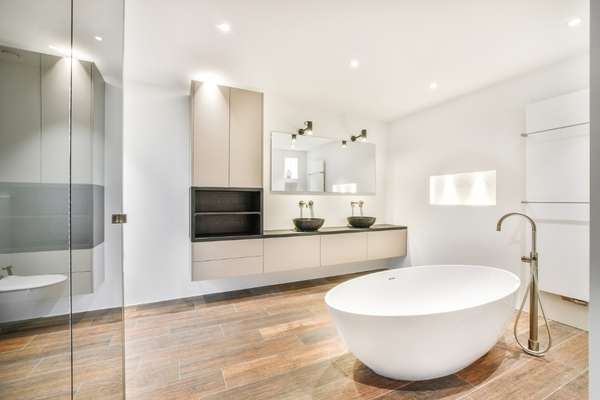 Bathroom mirrors are the perfect way to add character to a farmhouse bathroom. Not only do they provide an opportunity for practicality and convenience, but rustic framed mirrors can also bring charm and sophistication to any space. With so many styles of rustic bathroom mirrors available, it's easy to find one that fits perfectly with the overall look and feel of your farmhouse bathroom.
From classic shabby chic designs to modern wooden frames, there's something for everyone in the world of rustic bathroom mirrors. Whether you're looking for a statement piece or something more subtle, there are plenty of options out there that will fit right into your farmhouse aesthetic. With just a few simple touches such as vintage-inspired lighting fixtures or distressed wood accents, these beautiful pieces can easily become the focal point of your bathroom decor.
Mirror frame and vanity top are compatible with each other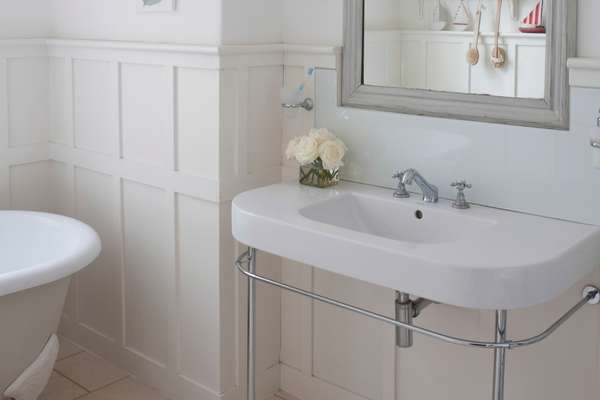 Farmhouse bathrooms are the perfect way to achieve an inviting, relaxing atmosphere in any home. Mirror frames and vanity tops must be carefully chosen for their ability to work together and create the desired look. Fortunately, a mirror frame and vanity top that are compatible with each other can be easily found for any farmhouse bathroom.
The key is to seek out items that have a similar style or colour scheme so they will complement each other in the room. If you have a rustic farmhouse bathroom theme. Select wooden items such as distressed wood or reclaimed wood mirror frames and wooden vanity tops with natural textured finishes. Or if you prefer a more modern farmhouse flair opt for mirrored frames with gold accents or sleek white vanities paired with black marble countertops.
White farmhouse frame mirror with a lovely frame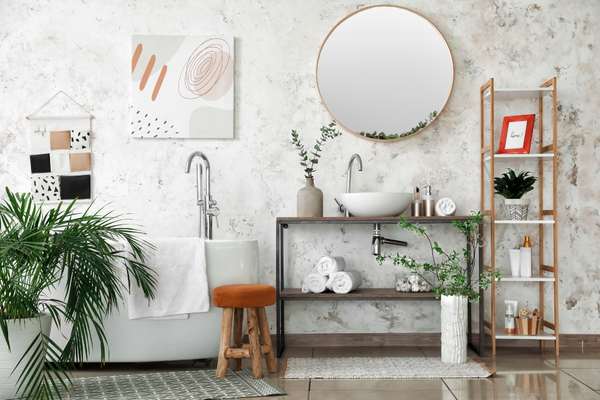 This white farmhouse frame mirror is perfect for any rustic or modern bathroom. Its clean and simple style adds a touch of timeless charm to any space, while its subtle ornamental features make it an elegant addition to your home décor. The mirror itself is crafted using strong and durable materials, ensuring that it will last for years to come.
The lovely frame gives this piece a unique look, making it the ideal focal point in any farmhouse-style bathroom. It features intricate details like twisted rope trimming and beaded edging that add texture and dimension to its classic design. The combination of the white colour palette and unique detailing makes this mirror stand out from the crowd and elevate any room's décor.
A Window mirror above a farmhouse sink
A farmhouse-style bathroom can be the perfect blend of style and function. One of the most popular design elements in this type of bathroom is a window mirror above a farmhouse sink. This combination of two classic elements create an inviting and comfortable atmosphere for any home.
This style works best when placed in the centre or off to one side, with plenty of natural light streaming through the window above it. The mirror will reflect more light into the room, creating an airy and bright ambiance that's perfect for getting ready in the morning or winding down at night. It also brings a unique conversation piece to this area, with its rustic charm adding character to any space.
A practical mirror with a thick frame and hook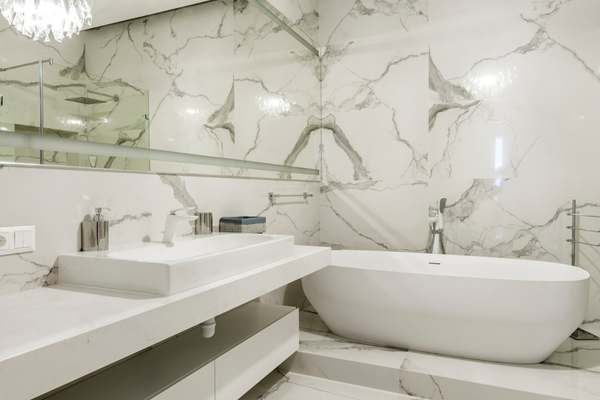 This practical mirror with a thick frame and hook is the perfect addition to any farmhouse bathroom. Its classic style adds character and charm while still offering all the functionality of a regular mirror.The large size of this mirror makes it a great choice for any larger bathroom space looking to fill up wall space without taking away from its overall aesthetic. Whether used as part of an accent wall or hung above a vanity, this mirror will be sure to grab attention. Its unique shape and style that perfectly complements any farmhouse-style decor.
Mirror printed with letters that overwhelm the dimensions
Farmhouse bathrooms provide a tranquil atmosphere for homeowners to relax and unwind. To add an extra touch of elegance, many are now using mirrors printed with personalised letters that overwhelm the dimensions for a unique look.
These large-scale letters can be used to spell out phrases such as "Relax" or "Peaceful" and are perfect for creating an inviting atmosphere in the bathroom. The bold typeface stands out from the surrounding décor, making it a conversation piece in any farmhouse bathroom. The lettering is printed on durable glass that fits seamlessly onto existing wall mirrors, adding visual interest to even the most basic of spaces.
Reclaimed wood makes up the sunburst mirror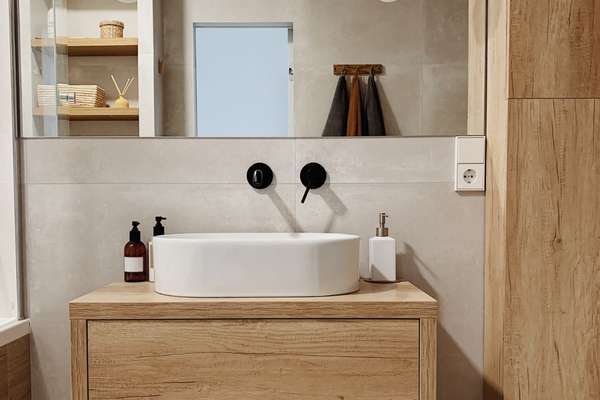 Reclaimed wood is an increasingly popular material for architecture and home décor alike. It not only offers vintage appeal but also demonstrates a commitment to sustainability. Putting together this type of mirror won't require any carpentry skills either; just a few pieces of scrap wood are all it takes! The key is choosing the right materials and taking the time to assemble them in a creative manner that looks aesthetically pleasing.
Magnificent and rich wood trim vanity mirror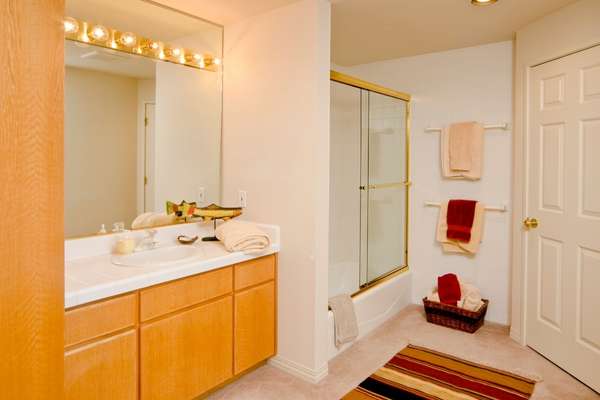 A Magnificent and Rich Wood Trim Vanity Mirror is the perfect addition for a farmhouse bathroom. Crafted out of solid wood with an oil-rubbed finish, this mirror will add a touch of luxury to any home décor. The rectangular frame features finely detailed trim that adds depth and texture to the piece and gives it an old-fashioned feel. This vanity mirror is the ideal size for maximising light reflection from your bath lighting fixtures, making it a great choice for grooming tasks like shaving or putting on makeup.
Square wood double-edge vanity mirror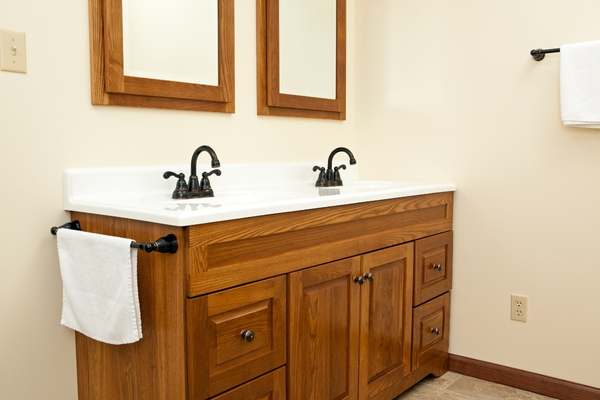 This double-edge vanity mirror provides an expansive view with its two panes of glass that extend outwards from the centre. It also features hangable hardware, so it's easy to mount on a wall or install over your existing sink area for convenience and accessibility. With its distressed finish and antique styling, this piece adds an elegant touch to any bathroom design.
Rustic and slender mirror utterance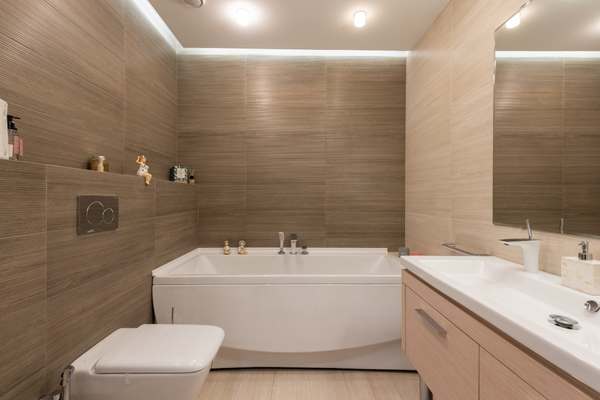 The rustic yet slender frames of these mirrors provide an intriguing contrast with their surroundings, allowing them to stand out in any space. They also emit a subtle utterance about the character of the room. Creating a unique atmosphere for guests and family alike. Furthermore, these mirrors come in various finishes—from metals like brass or silver to wood or even wrought iron—allowing homeowners to customise their mirror according to their desired look.
A Antique Cathedral Church Vintage Window Pane Mirror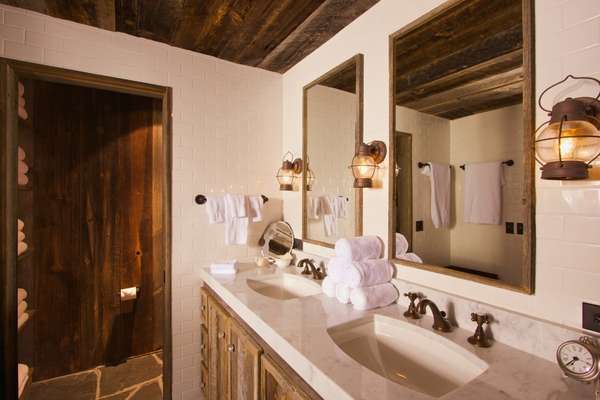 This antique cathedral church vintage window pane mirror brings a classic old-world charm to any farmhouse bathroom. Its solid wooden frame is constructed from high-quality pine and provides sturdy, long-lasting support. Its antiqued glass panels provide a weathered effect that creates an authentic, aged appearance. The bevelled edges of the mirror lend an elegant touch to the overall look, while its classic shape amplifies its timeless beauty.
A built-in mirror in rich dark wood holding shelves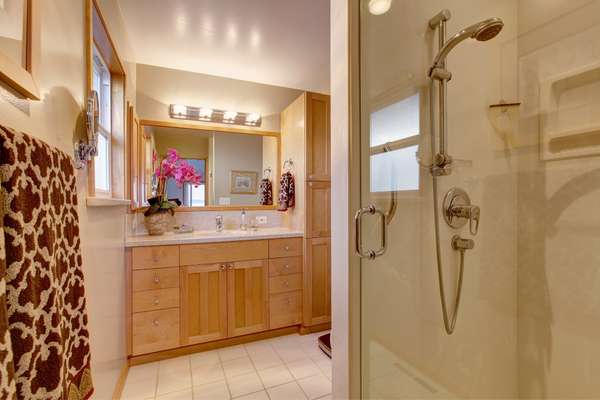 The farmhouse bathroom is a classic design that continues to be popular in homes. With its rustic charm, it can create an inviting atmosphere perfect for relaxation and comfort. One way to really set the tone of your farmhouse bathroom is by installing a built-in mirror in rich dark wood holding shelves. This elegant feature will provide extra storage while also adding functional beauty to your space.
This dark wood framed mirror has a timeless look that will stand out against lighter walls or tile floors. The shelves provide room for toiletries, towels and other accessories. The warm tones of the wood adding texture and depth to the room. Not only does this upgrade add style, but it's also very practical as each shelf can hold up to 10 pounds of weight – perfect for storing everyday items close at hand yet out of sight.
Different types of farmhouse bathroom mirrors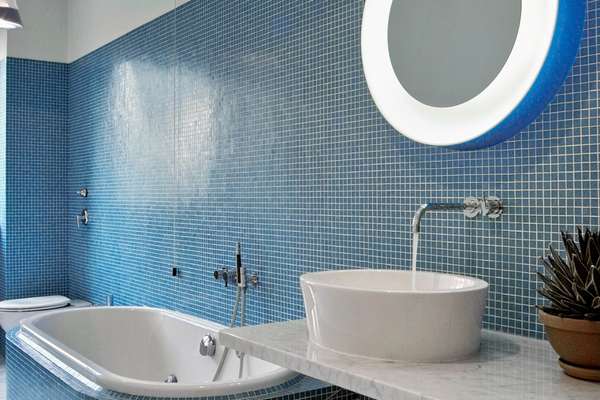 Farmhouse bathrooms are a great way to add character and charm to any home. Mirrors play an important role in this style. As they can be used to create unique looks that stand out from the crowd. Whether you're looking for something rustic or modern. There are plenty of stylish farmhouse bathroom mirrors that will transform your space. From large full-length pieces to small vanity mirrors, these options come in a variety of shapes and sizes so you can find the perfect fit for your bathroom. 
For those who want an authentic look, wooden farmhouse mirrors are a great choice. These pieces often feature intricate designs carved into the wood frame and distressed finishes for an antiquated vibe. If you prefer something more modern but still classic, try a white-framed mirror with clean lines and simple styling.
Round mirror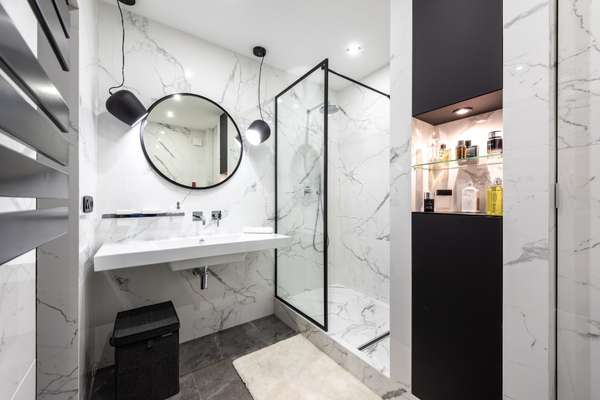 Farmhouse bathrooms often have vintage-inspired fixtures and furniture that reflect an old-world charm. Round mirrors are the ideal way to complete this look as they bring an element of rustic romance into your home. They also help create a sense of balance and symmetry in the room by emphasising natural curves. Which can be difficult to achieve with other shapes. 
When selecting a round mirror for your farmhouse bathroom, it's important to consider both the size and style of the frame. Choose something that will complement the existing decor while enhancing its overall design aesthetic. A simple metal frame can provide a contemporary appeal, while an ornate one adds antique flair.
Rectangle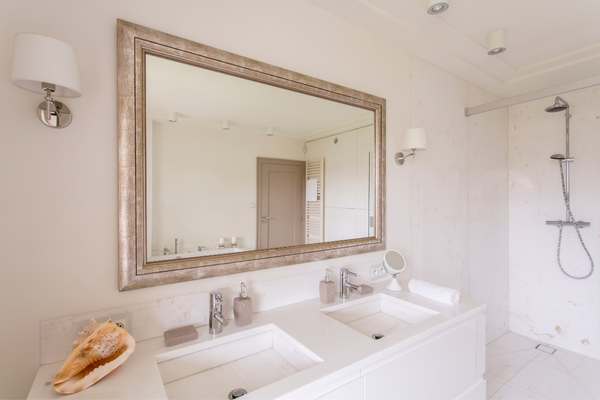 A rectangle-shaped farmhouse mirror is an excellent choice. It can be used to reflect natural light and make a small space look larger. Not only does it add practicality, but it also adds a touch of rustic charm to the room. Rectangle-shaped mirrors are especially popular in traditional and modern farmhouse decorating styles due to their versatility and timelessness.
When looking for a rectangle farmhouse mirror, there are several factors that should be considered. The size of the area in which the mirror will be hung is important as well as the shape of any other fixtures or furnishings in the room. You may also want to consider adding complimentary pieces such as wall sconces or shelves around your mirror to complete the look.
Oval shape
Oval shaped mirrors are having a major moment in interior design, and the farmhouse bathroom is no exception. Simple yet sophisticated, oval mirrors create a timeless look that can be easily customised to fit any home. Whether you're looking for an ornate antique-style mirror or something more modern and simplified. An oval mirror is the perfect addition to enhance your farmhouse bathroom.
When it comes to selecting a new mirror for your bathroom. There are many options available in all shapes and sizes. From round mirrors to square frames, the choice can become overwhelming quickly. An oval-shaped mirror provides the perfect balance between form and functionI. Its classic shape adds just enough elegance without taking up too much space or becoming overly ornate.
Dual wood framed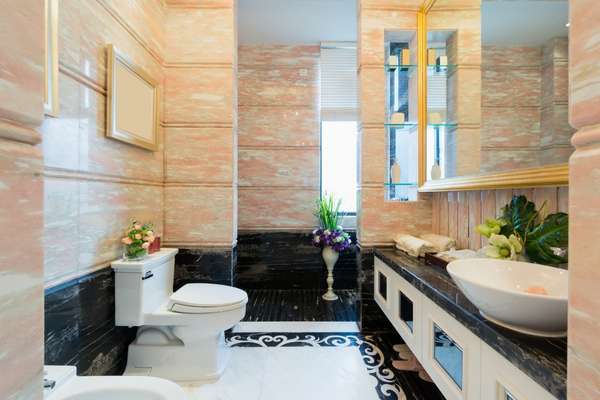 A rustic farmhouse bathroom mirror is the perfect way to complete any farmhouse-style look. Whether you're aiming for a traditional, cosy country aesthetic or a modern, minimalist style. Dual wood framed mirrors bring an effortless charm and texture to the room. 
Made of solid wood frames in two different woods – usually one light and one dark – dual wood framed mirrors provide a unique contemporary twist on traditional farmhouse decor. With its simple yet sophisticated design, these mirrors can be used as statement pieces or subtle details in the bathroom. They make it easy to add warmth and character to any space with minimal effort. Not only do these mirrors bring depth and personality to the room but they are also incredibly durable and long-lasting – perfect for busy bathrooms!
Hexagon shaped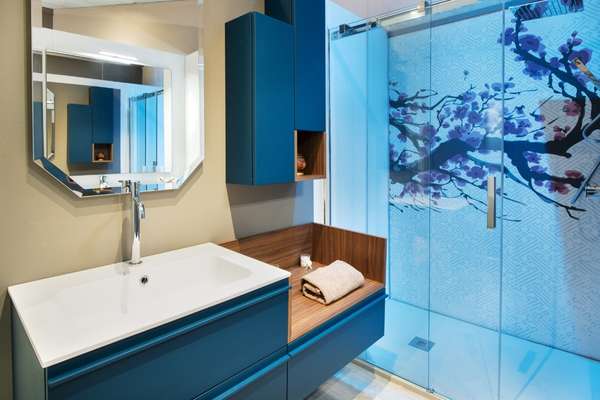 Hexagon shaped mirrors are a unique and stylish way to make a statement in any room of your home. From the entryway to the bathroom, these six-sided design elements have been popping up as a popular trend. Nowhere is this more evident than the farmhouse bathroom – where hexagon shaped mirrors are often found gracing the walls.
These mirror sets offer timeless style and visual interest that's sure to be a conversation starter. The unique shape of these mirrors allows them to stand out from traditional rectangular designs. While still providing ample light reflection to brighten up your space. Plus, their simple yet eye-catching shape makes them an easy addition to any existing décor – whether it's country chic or modern minimalism.
White mirror with diamond pattern
Adding a white mirror with diamond pattern to your farmhouse bathroom is a timeless and stylish way to give the room an instant update. This classic look never goes out of style, whether you're leaning towards traditional or modern design. A white mirror with diamond pattern adds an extra layer of visual interest while remaining neutral enough to pair with any colour scheme. Beyond its aesthetic appeal, it offers practical benefits too by adding light and enlarging the space.
Mirror with ornate carvings
The rustic charm of a farmhouse bathroom is enhanced with the addition of an ornately carved mirror. This stunning piece will make your space feel more inviting, giving it a unique and luxurious feel. The intricate details of the carvings in this antique-style mirror will be sure to catch everyone's eye. Adding character and visual interest to the room. The perfect finishing touch for your farmhouse style bathroom. This beautiful mirror is sure to be appreciated for years to come.
Hanging wreath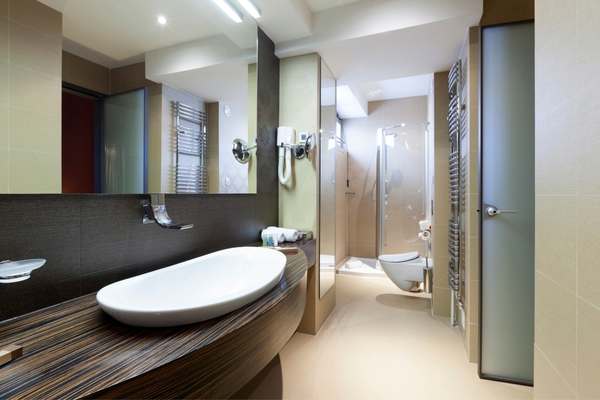 Freshen up your farmhouse bathroom with a hanging wreath. This classic decoration is a timeless addition to any home, and it can be customised to match your decorating style. As the perfect rustic accent in your bathroom. This wreath will provide an inviting touch that you'll love coming home to each day.
Incorporating a hanging wreath into your farmhouse bathroom design is easy and affordable. You can choose from artificial or fresh flowers in a variety of sizes and colours. Depending on the look you're going for. Whether it's pale pastels to brighten up the room or more earthy tones for a cosy ambiance. You're sure to find something that suits your taste. Hang them from hooks in the walls or ceiling of the bathroom for an eye-catching statement piece that stands out against any interior scheme.
Framed in white shiplap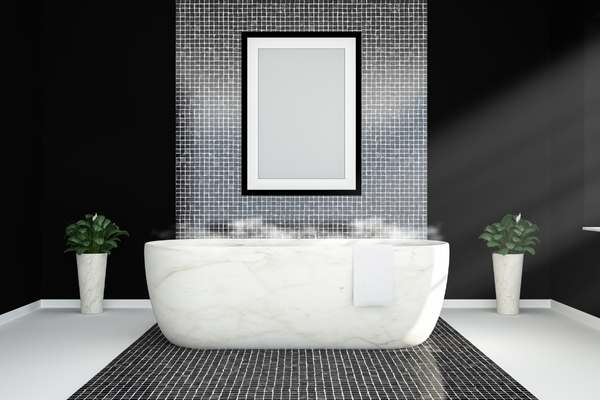 The rustic, country-style farmhouse is making a comeback in today's homes. Whether you're building a new home or giving your current space an upgrade. The warm and inviting design of a farmhouse bathroom can't be beaten. Framed in white shiplap, this classic style is perfect for creating an atmosphere of relaxation and comfort. 
Shiplap is made from interlocking boards that create the classic look of a barn door or wall panelling. By framing the walls with white shiplap and adding some modern touches like industrial hardware and light fixtures. You can create the perfect balance between vintage charm and contemporary convenience.
Decorative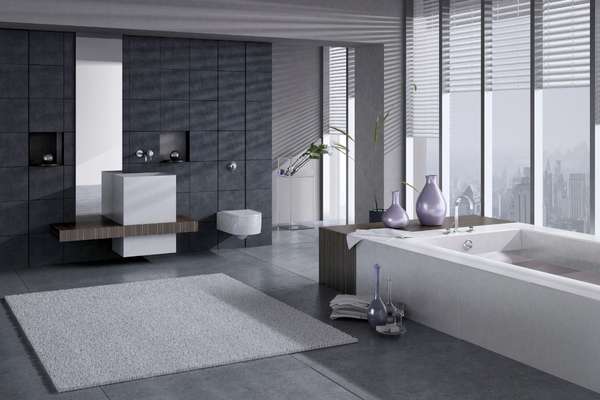 A farmhouse bathroom mirror is an attractive accent piece for any rustic-themed home. It makes a great addition to a traditional country-style bathroom, and helps to add more character and charm.
This type of mirror can be used to create a cosy, inviting atmosphere in the room. As well as provide some much-needed storage space. Its natural wood frame with intricate detailing adds warmth and texture to the overall look. The rough edges of the frame create an aged patina that makes it look like. It has been passed down through generations. Plus, its classic shape allows it to easily fit into any existing decorating style without looking out of place. 
Conclusion
Farmhouse bathroom mirrors create a unique look in any bathroom and can be customised to fit the existing style. Whether you're looking for a rustic, traditional, or modern design, there is a perfect. Farmhouse mirror available to meet your needs. With endless possibilities and styles, adding a farmhouse mirror. Your bathroom is a great way to give it an updated feel.