Creating a beautiful and organised bathroom counter is key to achieving the perfect look in your bathroom. Whether you're looking for a few small accessories or a complete overhaul, there are plenty of options for bathroom counter decor ideas to fit your style and budget. From unique storage solutions to stylish accents, it's easy to find creative ways to update any space. With just a few simple additions, you can create an inviting atmosphere that will help turn your bathroom into a more relaxing place.
Pay attention to storage options
Storage is a key component of any home, and the bathroom counter is no exception. With limited space and unlimited possibilities, it's important to pay attention to your storage options when designing a functional and stylish lavatory counter.
It's easy to underestimate the importance of clever storage solutions in the bathroom. Particularly on counters where items like makeup and toiletries are often stored. However, carefully considering shelves, drawers or other organisation systems can make all the difference in terms of keeping items tidy and accessible. Drawers are perfect for keeping items out of sight while still providing easy access to them; however if you prefer something more open there are plenty of great shelving options that will keep everything organised without taking up too much space.
Storage Jars & Baskets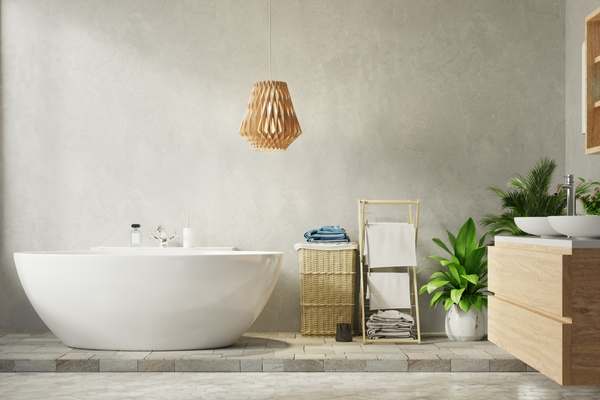 Storage jars and baskets are essential for keeping your bathroom counter clutter-free. Whether you're looking to organise beauty products, toiletries or any other items, storage containers are a must to maintain an organised and tidy space. Storage jars and baskets come in a variety of styles and sizes. So you can find the perfect fit for your bathroom counter.
Glass jars with lids give a clean and classic look that goes well with just about any bathroom decor. If you want something more fun or rustic, there are plenty of wicker baskets available in different shapes and colours. Metal tins also add an industrial touch to any room, while cute ceramic boxes can add a whimsical feel that will brighten up your space.
Add counter trays
Having a beautiful bathroom counter is an important part of any home design. A great way to upgrade the look and feel of your bathroom is by adding counter trays. Counter trays are an excellent way to add decorative accents and extra storage. While also creating a more organised space in the bathroom.
Counter trays come in a variety of sizes, shapes, materials and styles so you can find something that matches the overall look and feel of your space. They can be used to hold items such as jewellery, perfumes or other small items that don't necessarily need to be displayed on open shelves or drawers. Additionally, they can be used to separate out toiletries for easy access when getting ready in the morning or before bedtime.
Clear the bad remnants of defective items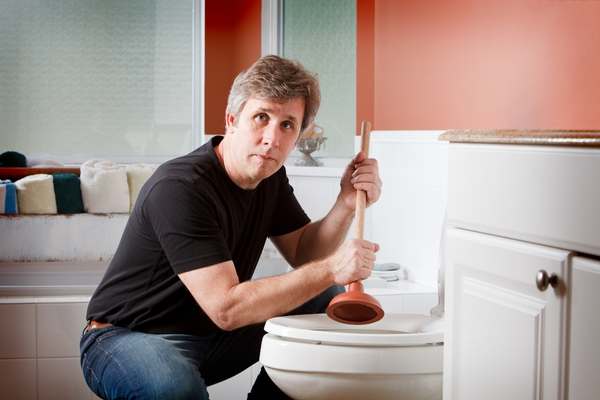 Having a bathroom counter that is covered with defective items can be quite unsightly. No one wants to look at a countertop filled with broken items, nor do they want to use the space for its intended purpose. To make sure that your bathroom looks and functions as it should. It's important to clear away all of the bad remnants of defective items from the surface.
The first step in clearing away any broken pieces is to identify what each item is and if it needs to be thrown away or if it can be salvaged. If some of your items are repairable. Then you may need additional materials such as glue or epoxy in order to fix them properly.
Use fresh greenery and flowers
If you want to add a natural touch of beauty to your bathroom counter, fresh greenery and flowers are the perfect addition. Not only do they look beautiful, but their pleasant aromas can help improve your home's ambience. Moreover, with a few simple steps you can customise and arrange them any way you like in order to match the existing decor of your bathroom.
Incorporating fresh flowers into a space is an easy way to create an inviting atmosphere. Flowers come in all varieties and colours, so it's easy to find ones that fit with the overall aesthetic of your lavatory counter. You can also go for a more wild and natural look by opting for large house plants such as ferns or potted herbs like rosemary or lavender.
Use the candle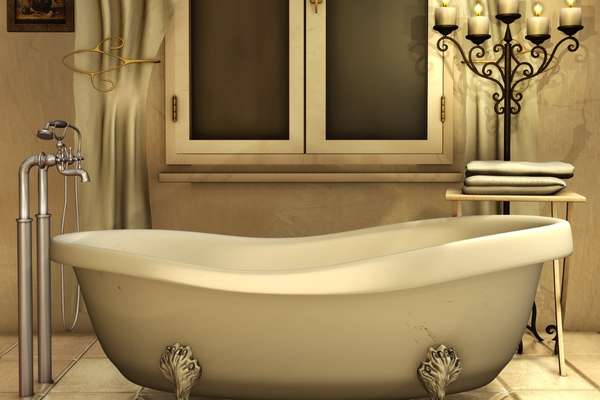 The bathroom counter is a common source of clutter, but with the right tools, you can keep it organised and stylish. One of the best ways to do this is by using candles. Not only do candles provide a pleasant aroma, they can also help create an inviting atmosphere in your bathroom.
Candles come in many sizes and colours. Making it easy to find one that fits perfectly on your countertop while still providing adequate lighting. With scented varieties available, you can easily choose one that complements your existing décor or make a bold statement with something unique and eye-catching. When lit during a relaxing bath or shower, the mood-boosting effects of the candlelight will leave you feeling refreshed and restored.
Use pure organic soap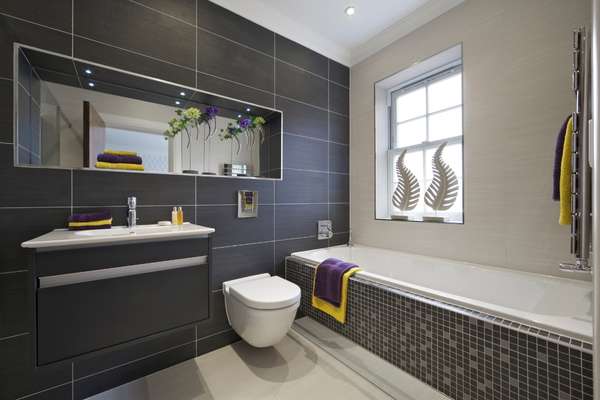 Having a bathroom counter filled with organic pure soap is an essential for achieving the perfect home spa. Organic pure soap offers many benefits compared to traditional soaps. It is free of harsh chemicals, synthetic fragrances and colourants, and preservatives that can be irritating on the skin. Organic pure soap offers superior cleansing power, leaving your skin clean and hydrated without stripping it of its natural oils.
Organic pure soaps come in a variety of forms such as bars, gels and liquid soaps that are gentle enough to use on your face or body. They are made from natural ingredients such as coconut oil, olive oil, shea butter and essential oils like lavender or tea tree which are known for their antibacterial properties. These natural ingredients also provide additional nourishment to the skin while cleansing it deeply.
Combine function and form
When it comes to bathroom design, combining function and form is essential. A bathroom countertop should be both aesthetically pleasing and practical. The perfect countertop needs to be able to withstand the daily wear-and-tear of a busy household. While connecting with the overall style of the space.
Finding a balance between these two elements can seem daunting. There are plenty of options out there for achieving this goal in your own home. Whether you prefer a sleek modern look or something more classic and timeless. There's sure to be a lavatory countertop that suits your tastes as well as your lifestyle. Materials such as quartz, granite, marble and glass can all provide an attractive surface that stands up to heavy use—allowing you to create a statement piece in your most private sanctuary.
Combine the ingredients
If you're looking to upgrade your bathroom countertop, consider combining the ingredients for a unique and sophisticated look. A combination of materials will add texture, colour and design interest to any room. With so many options available, it can be difficult to decide which combinations will work best in your space. To simplify the process, start by considering what type of material you would like on your countertop. Granite or marble are beautiful natural choices that provide durability and elegance. While acrylics and laminates offer an inexpensive alternative with endless design possibilities.
Mirrors and Lighting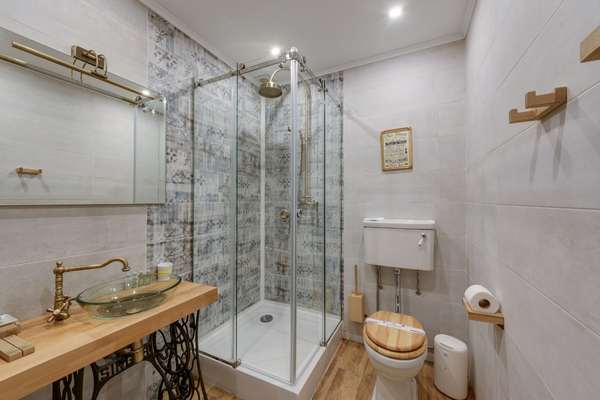 Mirrors and Lighting are important components in any bathroom counter design. Mirrors can enhance the look of the lavatory counter, while lighting can add a practical sense of use to the area.
When it comes to selecting mirrors for a lavatory counter. You'll want to choose something that won't take up too much space but still offers enough reflective surface for your needs. Mirrors with simple frames and clean lines will bring an elegant feel to any bathroom. While larger or ornate framed mirrors can make a bold statement when hung above the sink. You might also consider adding wall-mounted sconces on either side of your mirror or even installing LED strip lights along the inside edge of the frame for additional illumination.
Show useful item styles
The bathroom counter is often a neglected area in house cleaning and maintenance. With the right items, however, it can become an efficient and stylish addition to any home décor. A few simple ideas to show off useful item styles for the lavatory counter include integrating attractive containers. Adding pops of colour, displaying unique items, and incorporating quick-access storage solutions.
Floating Shelves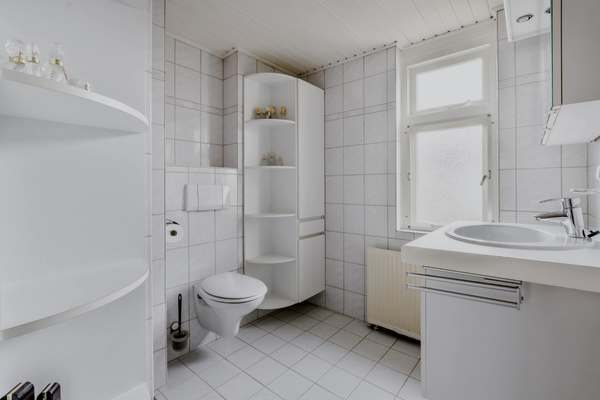 The most popular type of floating shelf is made from wood, glass or acrylic. These materials come in a variety of colours, sizes and shapes so it is easy to find one that will perfectly fit your bathroom counter space. Wood floating shelves are great for creating a rustic look while glass and acrylic designs offer a more contemporary touch.
Many people like the idea of having an open shelf on their lavatory counter for displaying decorative items such as candles, soap dishes or plants. You can also use these shelves for holding small items like toothpaste or shampoo bottles. Which can make your morning routine much easier!
Add beautiful towels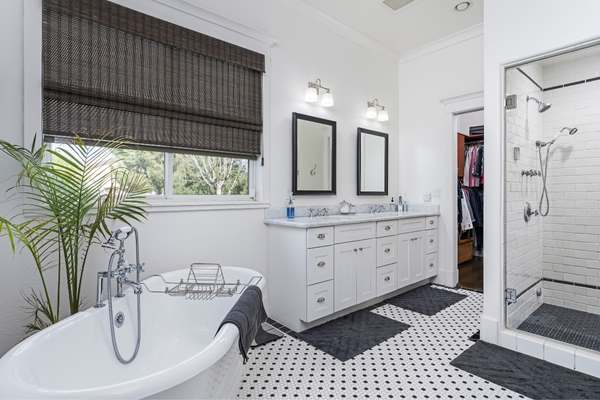 A bathroom counter is an important fixture in any home. It provides storage, a surface to display decorations, and acts as the centrepiece of a room. But it's often overlooked when it comes to decorating. Adding beautiful towels can bring life to your lavatory counter and make it look more inviting and stylish.
There are many options for adding decorative towels to your bathroom countertop. You can choose from traditional cloth bath towels in various colours, patterns, and textures; luxurious spa-style terry cloth robes; or unique printed hand towels with fun designs such as animals or flowers. For added texture, consider adding a few thick microfiber towels with a plush touch and absorbent qualities that will keep you feeling dry after washing your hands or face. You can even add some decorative elements like tassels or fringe for an extra splash of style.
Place your perfume in a sleek box
When you walk into your bathroom, the first thing you see is an array of beauty products and toiletries. Wouldn't it be great to keep your favourite perfume in a stylish box on the counter so that it stands out among all these products? A sleek box will do just that to keep your precious scent. Not only will it look nice on the countertop. It will also protect your perfume from dust and other particles.
Adding a stylish box to store your perfume will give your bathroom an extra touch of elegance and sophistication. Plus, with so many boxes available in different shapes, sizes and colours — you're sure to find something that perfectly matches your space decor! Moreover, some boxes even come with extra compartments to store other small items like jewellery or trinkets – offering extra value for money.
Personalised accessories
Personalised accessories are the perfect way to make your home feel like your own. If you're looking for an easy and affordable way to spruce up your bathroom counter. Why not add a few personalised touches? Whether you choose a custom-made piece. Just look for items that can be embossed with initials or a special phrase. Adding personalised décor is sure to transform the atmosphere in your bathroom.
Add Nice guest towels
Adding nice guest towels to your bathroom counter is a simple, yet highly effective way to add subtle sophistication and style to your home. Not only does it give guests a soft and luxuriant towel for drying their hands, but it also adds an elegant look to the room. Guest towels can come in many different materials, from cotton and linen blends to plush microfiber fabrics. You can choose from a variety of colours and patterns that will match any existing colour schemes or décor styles.
Beautiful boxes, containers, and counter accessories
Bathroom counter accessories are a great way to organise and add aesthetics to any bathroom space. Whether you're looking for something practical or purely decorative. Beautiful boxes and containers are the perfect addition to any lavatory counter. These little pieces of decor can help keep your space tidy while adding colour, texture, and pattern that can make a world of difference in the overall look and feel of your bathroom.
From patterned trays with coordinating soap dispensers to freestanding containers made out of metal or glass. There are plenty of options when it comes to choosing beautiful boxes and containers for your bathroom counter. If you're looking for something modern yet rustic, try pairing wooden storage vessels with concrete planters. If you want a more traditional vibe, opt for wicker baskets filled with scented candles and flowers.
Conclusion
Bathroom counter decor ideas can help to turn a dull and boring bathroom into an inviting and stylish space. There are endless possibilities for adding style and personalised touches to the countertop area. From soft rugs, wall art, and decorative candles, to planters, baskets, and trays – these decor. Iitems can transform your bathroom in no time. With a few simple changes, you can make a lasting impression on your guests. While having a relaxing environment of your own.