Having a beautiful outdoor space can be one of the most important features of your home. Patio furniture is an important part of that outdoor living space, but it can be difficult to maintain. There are many different materials and finishes used in patio furniture. Aluminum is the most popular material because it is inexpensive, durable, and lightweight. Here are some tips on how to clean aluminum patio furniture to keep it looking fresh and clean!
Types of Aluminum Patio Furniture
There are a few different types of aluminum patio furniture. You may have some that has an aluminum top and others that have an aluminum frame with a wood, plastic, or resin top. The best way to clean these types of chairs is a bit different because the material is different.
How to Clean Aluminum Patio Furniture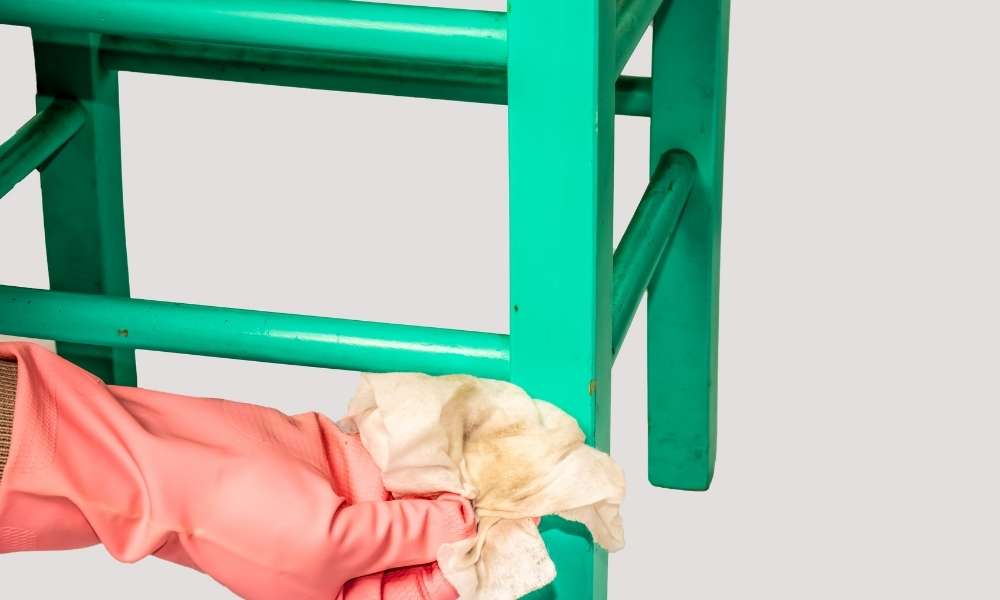 Cleaning aluminum patio furniture can be a touchy topic. This is because there are many different types of aluminum and each type requires a different cleaning method. You should always refer to the manufacturer's recommendations on how to clean your specific furniture.
In general, you will want to start with a dry cloth or paper towel to wipe down any spills or dirt on the surface. Next, use a damp cloth or sponge with mild soap and water to remove any dirt that remains. Rinse the surface again with water and dry it off completely before storing your furniture if necessary.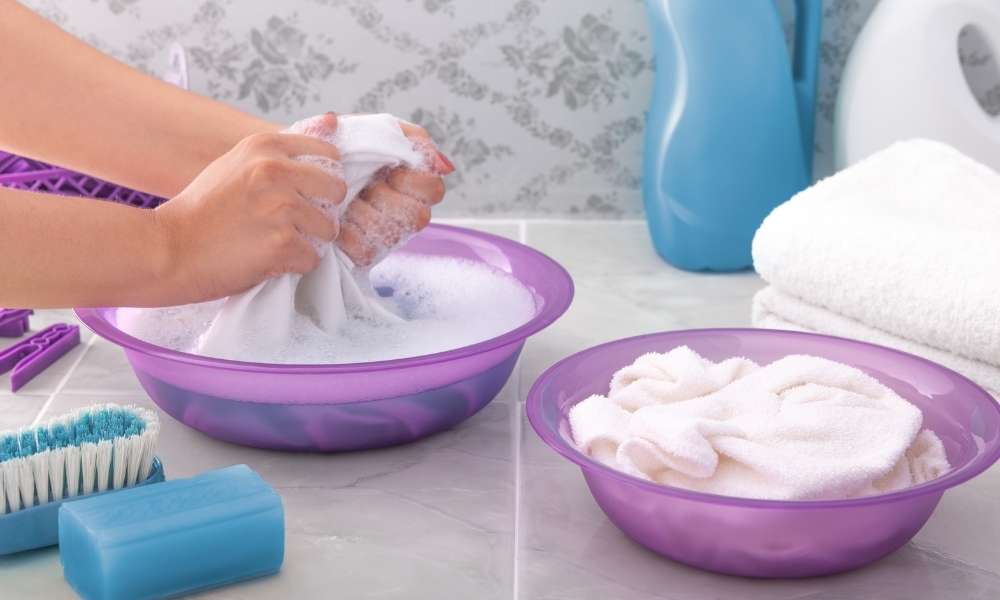 Cleaning With Soapy Water and a Soft Cloth
The easiest way to clean aluminum patio furniture is with soapy water and a soft cloth. Use warm water and dish soap or other gentle soap to create a sudsy mixture. Dip the soft cloth into the soapy water, wring out excess, and wipe down the surface of the aluminum furniture. Rinse off any remaining soap with warm water or rinse out your cloth in warm water to avoid leaving behind any soapy residue. Dry thoroughly using a clean, dry cloth.
Tips for Maintaining Aluminum Patio Furniture
Aluminum patio furniture is easy to maintain but does require regular cleaning and protection. Aluminum has a natural oxidation process, which means it will develop a natural patina over time. This patina is not an indication of dirt or grime, so you don't need to clean it off every time you use your furniture. In fact, if you scrub the surface of the aluminum while it's still new, you can remove the
A Protective Oxide Layer Can Lead to Corrosion.
Rather than scrubbing your aluminum furniture with soap and water, try using a damp microfiber cloth to wipe down the surface. This should be enough to remove any dirt or debris that may accumulate on your furniture. For tougher stains on your aluminum patio furniture like grease or oil-based substances, try using a commercial cleaner specifically made for aluminum surfaces.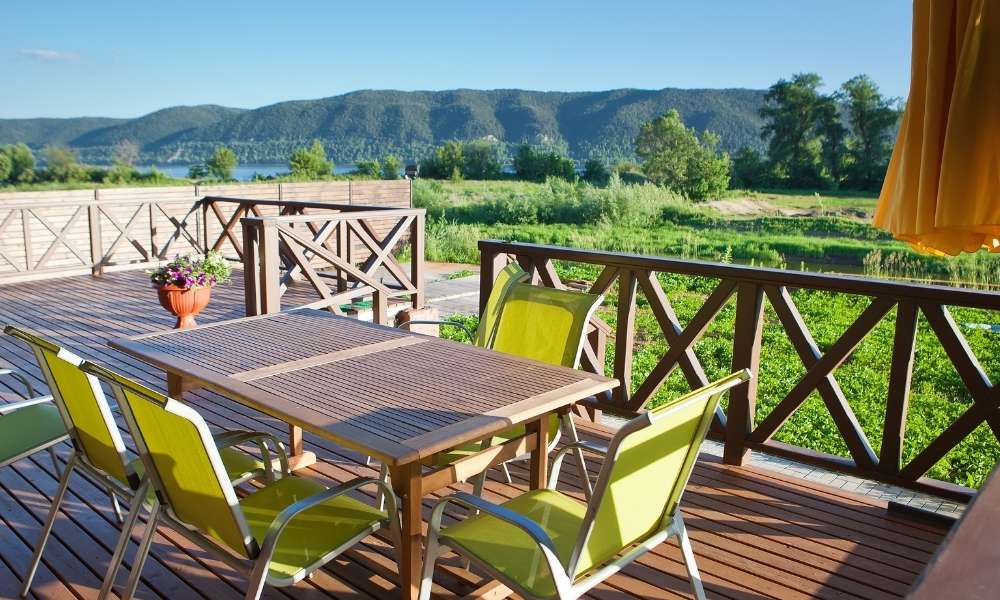 How to Maintain and Prevent Scratches on Aluminum Furniture
The first step to cleaning aluminum patio furniture is to give it a thorough cleaning with mild dishwashing soap and warm water. Make sure you rinse the furniture off really well before leaving it to dry in the sun. You will want to avoid using any harsh chemicals, like bleach or ammonia, on your aluminum furniture. The reason for this is that these chemicals can cause damage as they are not designed for aluminum.
Next, try giving your aluminum furniture a good coating of car wax or garden spray paint every year or so. This will help prevent scratches from accumulating on the furniture, but also gives it a nice coat of protection! This can be done by spraying or brushing the surface of the furniture with either option. The car wax gives it a shiny finish while the paint offers more protection against the elements which means fewer scratches.
What You Need To Clean Aluminum Patio Furniture
We all have the basic supplies necessary to clean aluminum patio furniture:
A bucket of warm water
Some dish soap (your choice of brand)
A sponge or soft rag
A hose or watering can (for rinsing off afterward)
Cleaning Aluminum Patio Furniture
There are a few factors to consider when cleaning aluminum furniture. The first thing to keep in mind is that most outdoor furniture is not dishwasher safe. You should also avoid using vinegar as a cleaner or degreaser as it will cause the aluminum to oxidize and turn blue. If you have rust on your patio furniture, you can remove it with a wire brush dipped in soapy water. To remove dirt and grime, use a cleanser specifically made for aluminum patio gutter guards and other outdoor items. Make sure the item is dry before you put the furniture back into storage!
Careful Cleaning
The most important thing to remember is that aluminum can be easily scratched, so you need to be careful when you're cleaning it. The best way to clean aluminum furniture is by using a mild soap and water mixture. Use a soft rag or sponge, dish soap, and warm water to wipe down the entire surface of the furniture. Rinse with cool water and dry with a clean, cotton cloth. Once you've finished washing and drying the furniture, it's important to apply a coat of wax or polish to protect the surface. If you don't want to apply any protection, try wiping the surface with linseed oil on a cloth before storing it away for the winter.
What Should You Avoid When Cleaning Aluminum?
When cleaning aluminum patio furniture, there are a few things you should avoid. The first is using a power washer, as this can remove the finish from the furniture and cause it to rust. Next, you should not use bleach as this will damage the surface of the aluminum. Finally, avoid using petroleum-based products on your aluminum furniture as these could cause discoloration.
What are the Advantages of Aluminum Furniture?
The advantages of aluminum furniture include its affordability, durability, and lightweight. Durable furniture is important in a climate like the Midwest because it creates a safe place to relax and entertain that doesn't have to be moved every time the weather changes. Aluminum furniture is also inexpensive. This is one reason why it is so popular in the Midwest. You can get great-looking furniture at an affordable price!
Aluminum is a popular material for patio furniture because it is inexpensive, durable, and lightweight. However, aluminum will oxidize over time to form a brownish color. To prevent this from happening and keep your furniture looking fresh and clean you need to clean the surface of the aluminum often. Cleaning aluminum furniture can be tricky so here are some helpful tips:
Use an aluminum cleaner on the surface of your aluminum furniture once every
two weeks or more often if needed.
If the dirt is dry, polish with a soft cloth before washing with water and dish soap.
If the dirt is wet, use a dry cloth or paper towel to blot away excess moisture before using dish soap and water.
Use an electric sander that has an orbital motion when sanding down rust spots on worn metal surfaces. This will help restore that shiny finish without damaging the surrounding area of metal.
The first step in how to clean aluminum patio furniture is washing it. You can wash the furniture with soap and water, but you should be aware that aluminum, like other metals, resists water and will be difficult to rinse. That is why you should use a mild soap made for aluminum or gentle dishwashing soap.
Washing
Don't use soaps with detergents or bleach because they can strip away natural oils that protect the surface of the aluminum. Rinse your furniture thoroughly after washing it to remove all traces of soapy residue and dirt.
Conclusion
After reading this post, you should be able to clean aluminum patio furniture with ease. Make sure that you understand the types of aluminum patio furniture, how to clean them, and how to care for them to keep them looking new.
Most importantly, don't forget to purchase the right tools for the job. You want to make sure that you have the right materials for a great cleaning job, not one that is mediocre.
Remember these steps and you will be on your way to a shiny, new patio set!